You may not know the name Mike Fusco, but if you live in Delaware County you may know about the Chester Creek Branch and the vision to build a trail on the unused rail line that ceased operations in 1972.
Mike's efforts to create a rail trail go back nearly 20 years. According to the July 1995 edition of the Cyclegram (the Bicycle Coalition's newsletter), Mike and Delaware County Planner Jim Vetterlein began hosting weekly hikes along the Chester Creek Branch. They founded the
Friends of the Chester Creek Branch
shortly afterward. In 1997 the Friends began cobbling together funds from the William Penn Foundation, Delaware County, DCNR and private contributions in order to conduct a
feasibility study
which was finally published in 2002.
As President, Mike continued to shepherd the trail development process up to the preparation for construction. The
Chester Creek Trail
will begin construction this year and the removal of brush and railroad ties has already begun.
Mike was a powerful force in Delaware County, helping to create what will be the County's first linear rail trail. He will be deeply missed but the work of the Friends of Chester Creek Branch goes on. His legacy will be a terrific trail which will bring joy to thousands of people in our region for years to come. You can read more about Mike Fusco's life
here
.
Visitation:
Wednesday from 6:30- 8:30 pm and Thursday from 9-10:00am at Nolan-Fidale Funeral Home Ltd., 5980 Chichester Ave, Aston, PA
Eulogy
: Thursday at 10:00am at Nolan-Fidale Funeral Home. BURIAL: Birmingham-Lafayette Cemetery, West Chester.
In lieu of flowers, Memorial donations should go to the:
Friends of the Chester Creek Branch PO Box 2313 Aston, PA 19014.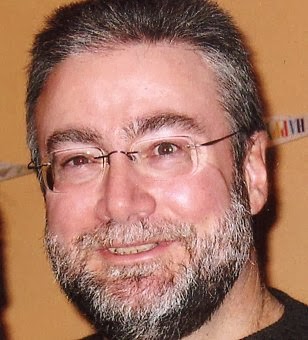 Mike Fusco 1957-2014